Judge, by Dwight Allen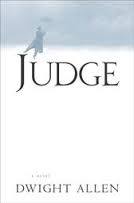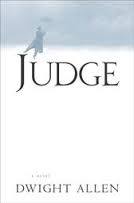 sale
Judge, by Dwight Allen
Description
When beloved Judge William Dupree dies at eighty-two, he leaves his widow, two adult sons, and a more than devoted clerk to mourn him. The Judge-gentle, reserved, henpecked, and a lifelong Republican-was appointed to the United States District Court by Richard Nixon. But once on the bench, he invariably ruled for the liberal argument-pro-civil rights, pro-choice-dismaying his upper-crust Louisville, Kentucky, cronies, not to mention his wife.
Mary Louise Dupree, a nagging hypochondriac (considered by some an out-and-out shrew), remembers her marriage querulously, but softens the day she must also bury the judge's loyal little dog, Duff. His two sons, Crawford and Morgan, react to his death by behaving in ways that would surely have disappointed him. His law clerk, Lucy, remembers him as a saint who politely lusted for her and finally acted on that lust at the age of eighty.
In the aftermath of the judge's death, the mourners interrelate disastrously, acting out their grief. While they are grappling with loss and notions of an afterlife, they all feel-and sometimes even see-his presence. Dead or alive, the Duprees are, as a family, perpetually restless in their insistence on family love even in the face of family failures.
Praise
From Publishers Weekly
"The eponymous judge of Allen's debut novel is William Dupree, a federal district court justice in western Kentucky, a soft-spoken, compassionate, upstanding gentleman in the Southern tradition-if you don't count his unexpected liberal bent. Dupree dies at the novel's opening, in January 2001, at the age of 82. He leaves behind a family in disarray. Mary Louise, the judge's hypochondriac widow, drifts like "a little boat on a big sea," as she puts it. Anxious and not easily affectionate, she's had a difficult marriage with the judge, though he always stood by her. Crawford, the older of their sons, is a law school dropout and heavy drinker, on his second marriage. His younger brother Morgan is an aspiring-yet sparsely published-writer who moves from New York back to their hometown to write a book about his father. Morgan is having an affair with Crawford's ex-wife, Colleen, a veterinarian "who was beautiful with and without her glasses." Lucy, the judge's loyal clerk, mourns him as well as her own dwindling personal and professional prospects. Shortly before his death, she stole a kiss from the judge, their only dalliance in all the years she worked for him. Allen's characters are likably flawed and drawn with a delicate, subtle hand ("Crawford sometimes thought he had picked Michelle, following his unsuccessful first marriage, because she would let him get away with being loving only when the mood was upon him. And he had rewarded her, if that was the right term, with thirteen years of almost complete loyalty"). Add to this his assured prose (a character's nightgown is "the color of the moon, as colored by a child bearing down hard with a silver Crayola"), and the book is a quietly moving accomplishment." -Agent, Betsy Amster.
Copyright 2003 Reed Business Information, Inc.
From The New Yorker
Slight, dishevelled, almost totally without guile, eighty-two-year-old Judge William Dupree, of Louisville, departs this world leaving behind only the shimmer of his beneficence. His death leaves his family—his hypochondriac wife and his peripatetic sons—at a loss. Without the love that he steadily, but unobtrusively, supplied, his sons go haywire: the elder leaves his amiable wife for an aspiring ventriloquist, and the younger, a struggling writer, returns home, where he falls into the arms of his father's law clerk. Allen's preoccupation with ardor in all its forms brings Walker Percy to mind, and his lovely, elegiac book shows how easily even the most well-made life can unravel.
Copyright © 2005 The New Yorker
ABOUT DWIGHT ALLEN
Dwight Allen is an American author. He grew up in Louisville, Kentucky, and graduated from Lawrence University (1974) and the University of Iowa Writers' Workshop (1977). His first book of fiction, The Green Suit, was published by Algonquin Books of Chapel Hill in 2000. His second book, a novel entitled Judge(Algonquin), came out in 2003. His third book, a novel called The Typewriter Satyr, was published by the University of Wisconsin Press in 2009.